2022 NASAA Spring Meeting | Public Policy Symposium
Components visible upon registration.
Rostin Behnam
Chairman
U.S. Commodity Futures Trading Commission
Rostin Behnam was sworn in as the CFTC's 15th Chairman on January 4, 2022 after being unanimously confirmed by the U.S. Senate. President Biden nominated Chairman Behnam to lead the agency. Previously, Chairman Behnam served as CFTC Commissioner since September, 2017. The members of the Commission elected Commissioner Behnam as Acting Chairman effective January 21, 2021.

Since joining the CFTC, Chairman Behnam has individually and as sponsor of the CFTC's Market Risk Advisory Committee (MRAC) advocated for the CFTC to use its authority and expertise to ensure the derivatives markets operate transparently and fairly for participants and customers, and innovate responsibly to address evolving market structures and products and the emergence and movement of risk across clearinghouses, exchanges, intermediaries, market makers and end-users within an appropriate oversight framework. Through his MRAC sponsorship, Chairman Behnam convened leading market experts and public interest groups to engage in public dialogue on such timely issues as global interest rate benchmark reform, central counterparty (CCP) risk and governance, evolving market structures, and since the summer of 2019, climate-related market risk.
Recognizing that weather and climate present risks to economic productivity, financial stability, and household wealth, especially in low-to-moderate income and historically marginalized communities, Chairman Behnam led the creation of the Climate-Related Market Risk Subcommittee to examine climate-related impacts on the financial system. The Subcommittee's efforts resulted in the September 2020 release of the report Managing Climate Risk in the U.S. Financial System, the first of-its-kind effort from a U.S. government entity. Chairman Behnam followed its release with testimony before the House Select Committee on the Climate Crisis and presentations in other venues focused on climate-related market risk and incorporating sustainability resilience into our financial systems.
One of his first actions since leading the commission was to establish the first-ever Climate Risk Unit (CRU) to support the agency's mission by focusing on the role of derivatives in understanding, pricing, and addressing climate-related risk and transitioning to a low-carbon economy. Comprised of staff from across the CFTC's operating divisions and offices, the CRU represents the agency's next step in response to what has become a global call to action on tackling climate change.
During his time as Commissioner, Chairman Behnam also spearheaded efforts to invigorate internal discussions on agency-wide diversity and inclusion initiatives. He remains committed to ensuring that the CFTC remains vigilant in building and maintaining an inclusive workforce, supportive of employees and reflective of the diversity in the markets it oversees and the public it serves.
Chairman Behnam's arrival at the CFTC followed extensive experiences in financial and agricultural markets. As Senior Counsel to Senator Debbie Stabenow of Michigan, Chairwoman of the U.S. Senate Committee on Agriculture, Nutrition, and Forestry, he primarily focused on policy and legislative matters related to the CFTC and the U.S. Department of Agriculture, agencies within the direct jurisdictional purview of the Committee. Chairman Behnam's major responsibilities included advising Senator Stabenow on the implementation of the Dodd-Frank Wall Street Reform and Consumer Protection Act and related matters affecting the Treasury Department, the U.S. prudential regulators, and the Securities and Exchange Commission.
After graduating from Georgetown University, Chairman Behnam worked as a proprietary equities trader in New York City before pursuing a Juris Doctorate at Syracuse University. During his legal studies, Chairman Behnam interned with the CFTC's Division of Enforcement in the New York Regional Office.
$i++ ?>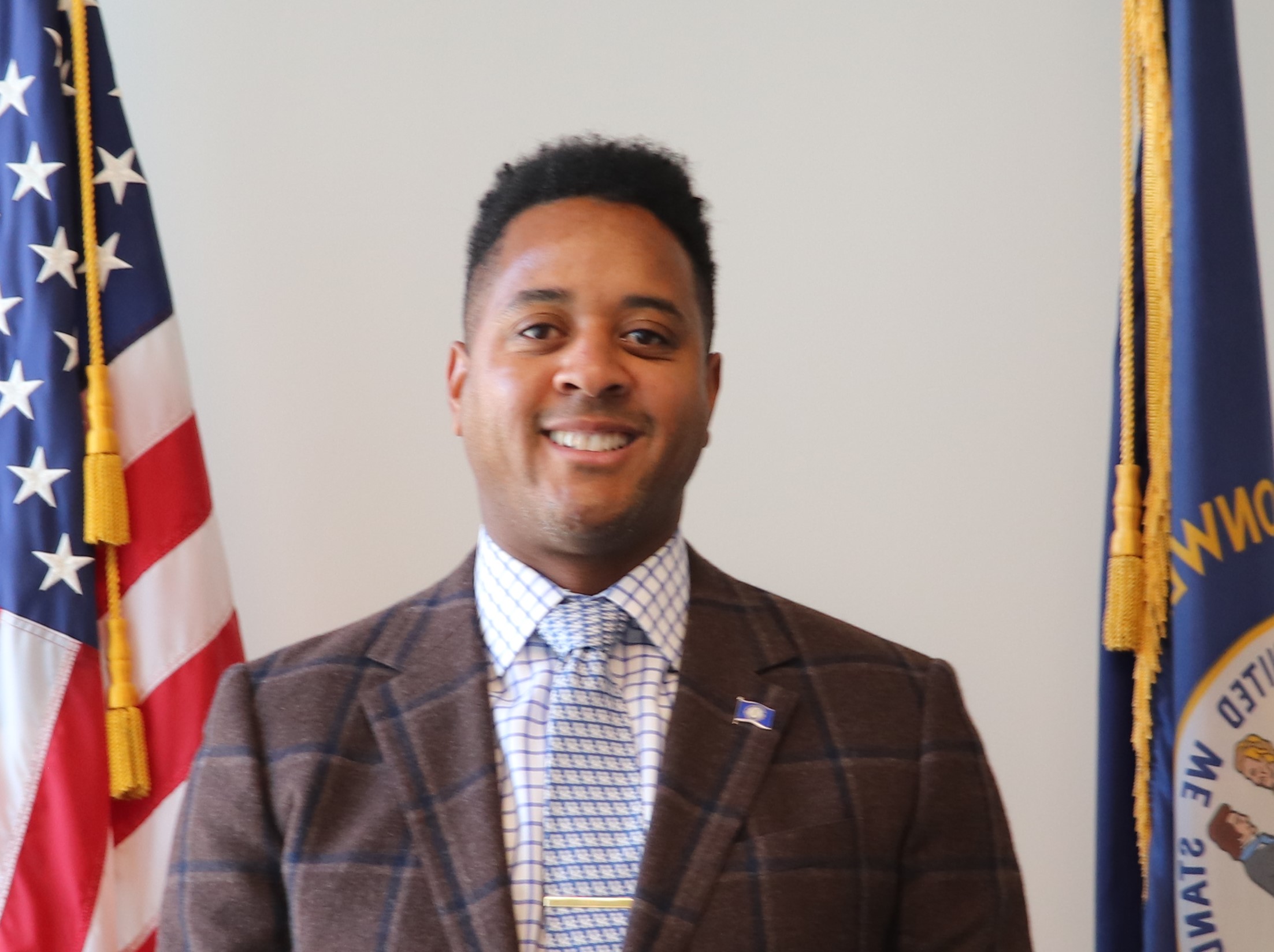 Justin Burse
Deputy Commissioner
Kentucky Department of Financial Institutions
Justin M. Burse serves as the Deputy Commissioner of the Kentucky Department of Financial Institutions. He was appointed to this position in February 2020. In this role, he helps oversee the depository, non-depository and securities industries operating in Kentucky.

Deputy Commissioner Burse has been instrumental in developing the Department's regulatory approach to digital asset oversight. Currently, he serves as the Vice-Chair of the NASAA Federal Legislation Committee and is a member of the NASAA Corporation Finance Section and Diversity, Equity and Inclusion Committees.
Prior to rejoining the Department, Deputy Commissioner Burse was the CCO and General Counsel for a $1 billion AUM RIA based out of Indiana. He has also spent time at a BD/RIA based out of Kentucky and at FINRA.
Deputy Commissioner Burse received his B.A. from Fordham University, a M.B.A. from Fairfield University, a J.D. from the University of Kentucky College of Law, and a LL.M. from the Georgetown University Law Center.
$i++ ?>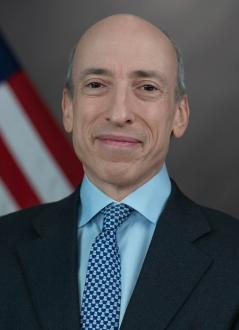 Gary Gensler
Deputy Commissioner
Kentucky Department of Financial Institutions
Gary Gensler was nominated by President Joseph R. Biden to Chair the U.S. Securities and Exchange Commission on February 3, 2021, confirmed by the U.S. Senate on April 14, 2021, and sworn into office on April 17, 2021. Before joining the SEC, Gensler was professor of the Practice of Global Economics and Management at the MIT Sloan School of Management, co-director of MIT's Fintech@CSAIL, and senior advisor to the MIT Media Lab Digital Currency Initiative. From 2017-2019, he served as chair of the Maryland Financial Consumer Protection Commission.
Gensler was formerly chair of the U.S. Commodity Futures Trading Commission, leading the Obama Administration's reform of the $400 trillion swaps market. He also was senior advisor to U.S. Senator Paul Sarbanes in writing the Sarbanes-Oxley Act (2002), and was undersecretary of the Treasury for Domestic Finance and assistant secretary of the Treasury from 1997-2001. In recognition for his service, he was awarded the Alexander Hamilton Award, the U.S. Treasury's highest honor. He is a recipient of the 2014 Frankel Fiduciary Prize.
Prior to his public service, Gensler worked at Goldman Sachs, where he became a partner in the Mergers & Acquisition department, headed the firm's Media Group, led fixed income & currency trading in Asia, and was co-head of Finance, responsible for the firm's worldwide Controllers and Treasury efforts.
$i++ ?>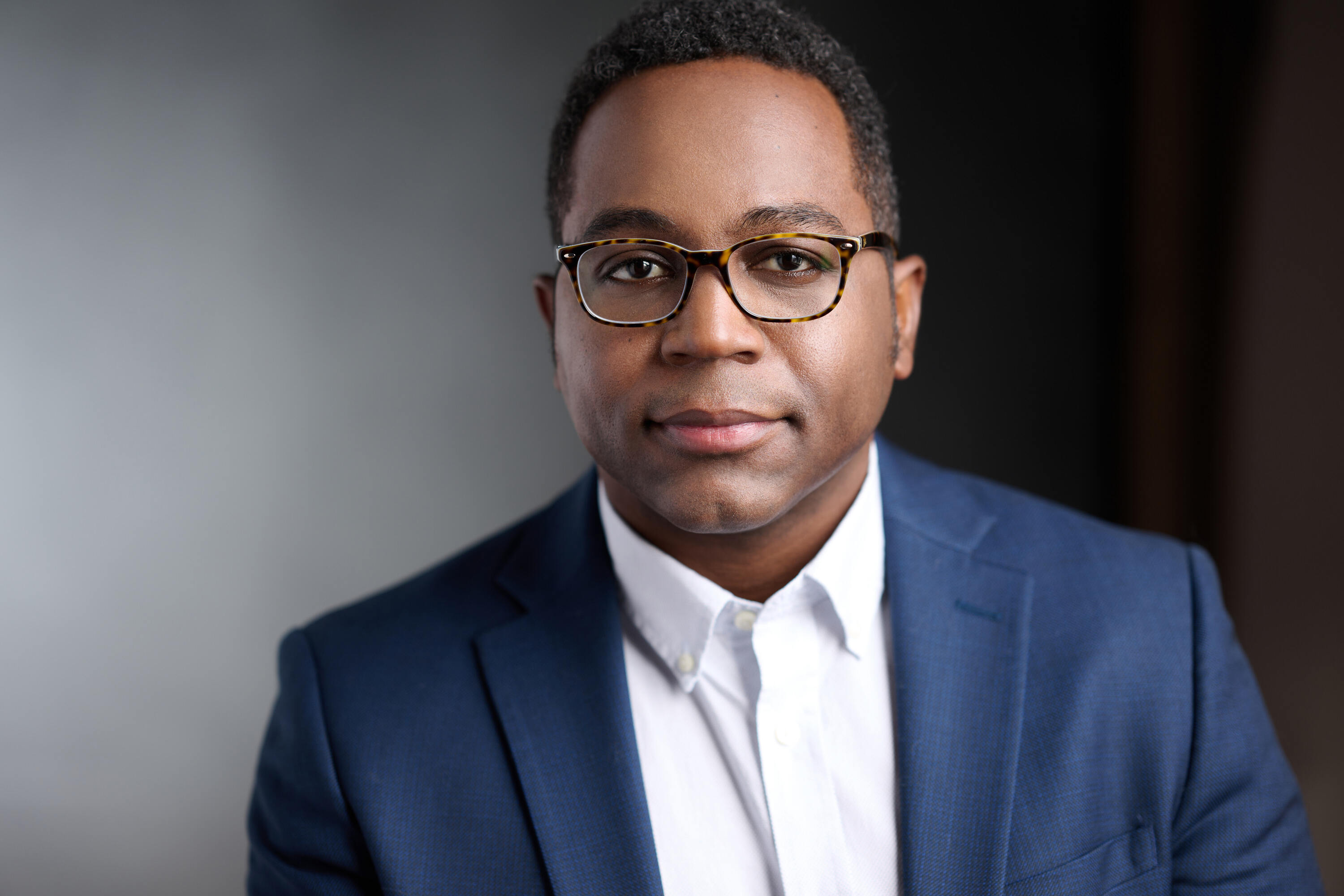 Bruce Johnson
Chairman of the Board
Financial Technology Association
Bruce leads federal affairs and policy for Brex, a B2B fintech that offers an innovative financial OS integrating the services and software that companies need to manage their money as they scale. Bruce also serves as Chair of the Financial Technology Association, which educates stakeholders on the value of technology-centered financial services and advocates for the modernization of financial regulation to support inclusion, fairness, and innovation. Bruce previously served as Deputy Chief Oversight Counsel and Senior Counsel for capital markets policy for the House Financial Services Committee. Prior to his work in financial policy, Bruce represented financial services companies, public company boards, and corporate officers in government investigations and civil litigation. Before beginning his legal career, Bruce served as an intelligence officer in the United States Air Force. Bruce received his J.D. from Georgetown Law and B.S. from the United States Air Force Academy.
$i++ ?>
Claire McHenry
Nebraska Department of Banking and Finance
Claire McHenry is the Deputy Director – Securities Bureau with the Nebraska Department of Banking and Finance. Ms. McHenry has twelve years of state securities regulation experience and is an active member of NASAA. She earned her Bachelor of Science and Business Administration from Washington University in St. Louis and her Juris Doctorate from American University – Washington College of Law.
$i++ ?>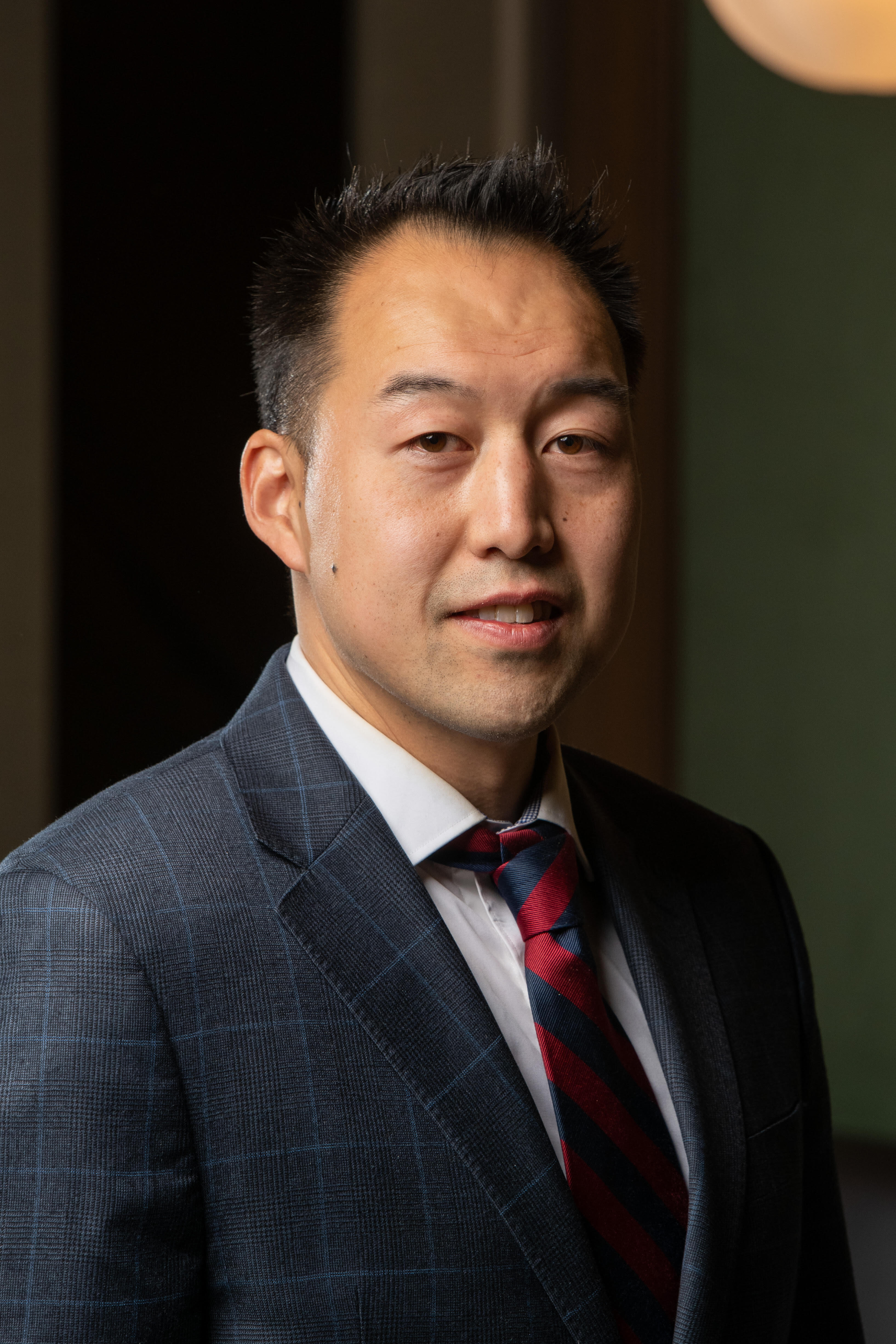 Andrew Park
Senior Policy Analyst
American for Financial Reform
Andrew Park is a Senior Policy Analyst at Americans for Financial Reform where he focuses on a variety of issues across systemic risks in the financial system as well as investor protection. Andrew has spoken and written specifically on topics ranging from non-bank financial institutions such as hedge funds and private equity firms to investor protections around lightly regulated investment products. Andrew in 2021 testified in May 2021 in front of the House Financial Services Committee on the inherent conflicts-of-interest and regulatory loopholes related to "blank check companies" otherwise known as Special Purpose Acquisition Companies (SPACs)
$i++ ?>
Michael Piwowar
Executive Director
The Milken Institute
Michael S. Piwowar is the executive director of the Milken Institute Center for Financial Markets. Dr. Piwowar served as a Commissioner at the U.S. Securities and Exchange Commission from August 15, 2013 to July 6, 2018. He was first appointed to the SEC by President Barack Obama and was designated Acting Chairman of the Commission by President Donald Trump from January 23, 2017 to May 4, 2017. He was previously the Republican chief economist for the U.S. Senate Committee on Banking, Housing, and Urban Affairs under Senators Mike Crapo (R-ID) and Richard Shelby (R-AL) and served as the lead Republican economist on the four SEC-related titles of the Dodd-Frank Act and the JOBS Act. During the financial crisis and its immediate aftermath, Dr. Piwowar served in a one-year fixed-term position at the White House as a senior economist at the President's Council of Economic Advisers (CEA) in both the George W. Bush and Barack Obama Administrations. Before joining the White House, Dr. Piwowar worked as a Principal at the Securities Litigation and Consulting Group (SLCG). He received a B.A. in Foreign Service and International Politics from the Pennsylvania State University, an M.B.A. from Georgetown University, and a Ph.D. in Finance from the Pennsylvania State University.
$i++ ?>
Thomas Quaadman
Executive Vice President
U.S. Chamber of Commerce
Thomas Quaadman is executive vice president of the U.S. Chamber Center for Capital Markets Competitiveness (CCMC), the Chamber Technology Engagement Center (C_TEC), and the Global Innovation Policy Center (GIPC).
CCMC was established in March 2007 to advocate legal and regulatory policies for the U.S. capital markets to advance the protection of investors, promote capital formation, and ensure U.S. leadership in the financial markets in the 21st century. Quaadman oversees the Center's policy and lobbying operations. He also works with CCMC staff to create and execute legislative, regulatory, and judicial strategies to reform the financial regulatory system and support policies for efficient capital markets.
C_TEC was established to tell the story of technology's role in our economy and advocate for rational policy solutions that drive economic growth, spur innovation, and create jobs through the backing of a leading national and global business organization.
And GIPC works around the world to champion innovation and creativity through intellectual property standards that create jobs, save lives, advance global economic and cultural prosperity, and generate breakthrough solutions to global challenges.
Quaadman headed the Chamber's efforts on the Dodd-Frank Wall Street Reform and Consumer Protection Act and the Jumpstart Our Business Start-Ups Act (JOBS Act). In addition, he formed and managed several coalitions, including the Corporate Governance Coalition for Investor Value and the FIRCA coalition on the convergence of domestic and international accounting rules. In directing the Chamber's work on corporate governance, Quaadman led successful efforts to overturn the SEC's proxy access rules and have a portion of the Conflict Minerals Rule declared unconstitutional.
He has testified on a number of occasions before congressional committees on issues covering capital formation, financial reporting, and corporate governance. He also led the business outreach efforts for the Working Group on U.S. RMB Clearing and Trading. In 2012, Treasury & Risk magazine named Quaadman as one of the top 100 influential people in finance.
$i++ ?>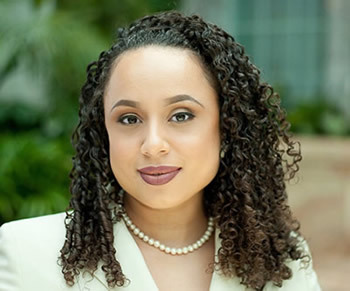 Cary Martin Shelby
Professor of Law
Washington and Lee University School of Law
Cary Martin Shelby joined W&L Law from DePaul University College of Law in 2019. She specializes in corporate and securities law and teaches a variety of courses such as Contracts, Business Associations, Securities Regulation, Corporate Finance, Business Fundamentals for Lawyers, and a seminar on Investment Funds.

Her research generally encompasses regulatory issues related to hedge funds and other pooled investment vehicles. She has utilized a range of theoretical frameworks to examine the extent to which the regulation of investment funds serves as a mechanism to perpetuate wealth inequality and other injustices. It has been cited by Forbes, The Brookings Institution, and an array of other publications. She has published articles in The California Law Review, The Business Lawyer, Boston College Law Review, Washington and Lee Law Review (co-authored with Steven Ramirez and Kristin Johnson), SMU Law Review, among other journals and periodicals.
In terms of honors and awards, Shelby received the DePaul College of Law Excellence in Teaching Award in May 2016 and the DePaul University Excellence in Teaching Award in September 2018. She also received the Ethan Allen Fellowship from W&L Law for scholarly excellence in June 2020.
Shelby received her B.S. in Finance from the University of Illinois at Urbana-Champaign, and her J.D. from Northwestern University School of Law. She then practiced law in the Investment Funds, Advisers and Derivatives Group with Sidley Austin LLP for close to four years. As an associate in this group, she represented clients in regulatory and corporate matters involving hedge funds, commodity pools and derivatives trading. After leaving Sidley, Shelby completed the William H. Hastie Fellowship at the University of Wisconsin Law School, which is a competitive two-year LL.M. program designed to prepare its candidates for a career in law academia.
$i++ ?>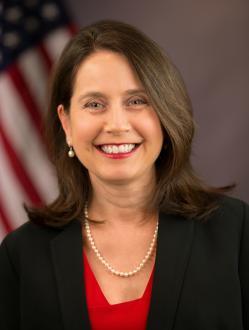 Kara Stein
Board Member
The Public Company Accounting Oversight Board
$i++ ?>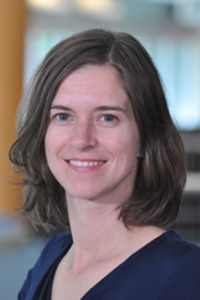 Urska Velikonja
Professor of Law' Associate Dean for Academic Affairs
Georgetown Law
Urska Velikonja is a Professor of Law at Georgetown University Law Center. Before joining the Georgetown faculty in 2017, Professor Velikonja taught at Emory University and the University of Maryland, and visited at UC Berkeley, the University of Chicago and Duke Law School. She graduated first in her class at University of Ljubljana School of Law and earned her LL.M. and J.D. magna cum laude from Harvard Law School. Prior to entering academia, Professor Velikonja clerked for Judge Stephen F. Williams of the U.S. Court of Appeals for the D.C. Circuit and worked for several years as a banking and finance associate and cross-border M&A with an Austrian law in her native Slovenia.
Professor Velikonja has written extensively on securities regulation and securities enforcement. Her work has been published by the California Law Review, the Cornell Law Review, the Notre Dame Law Review, the Stanford Law Review, the Washington University Law Review, the Yale Law Journal, and the Yale Journal on Regulation, among others. Her article on SEC fair funds was selected as one of top ten articles published in 2015, and two of her articles were selected for presentation at the Harvard-Stanford-Yale Junior Faculty Forum.
Professor Velikonja's work on SEC enforcement is regularly discussed by regulators and has been featured in exclusive and/or major stories in the Wall Street Journal, Bloomberg, the New York Times, and The Economist, and quoted in the Financial Times, Reuters, The American Banker, as well as international press. Professor Velikonja also regularly contributes to three corporate law and financial regulation law blogs: the Harvard Law School Corporate Governance and Financial Regulation Forum, the NYU PCCE Compliance & Enforcement Blog, and the Columbia Law School Blue Sky Blog.
$i++ ?>
MEMBER & REIMBURSEMENT INFORMATION
Travel days will vary depending on which meetings you will be attending.
Board Members/Section Chairs on Friday, May 13, and Wednesday, May 18.
Members using a voucher travel on Saturday, May 14 and Wednesday, May 18.
Project Group Members: Board approval is required before any project group can meet at the conference. Those groups who wish to meet at the conference should discuss their needs with their section chair.
Administrators may send additional members of their staff to the Spring Meeting at their jurisdiction's expense with no reimbursement from NASAA. Each additional participant will be charged a conference registration fee. Cancellations for the meeting must be received in writing two weeks prior to the training in order to receive a refund.
Reimbursement
The Spring Meeting does not fall under the training and education voucher policy. All jurisdictions will be reimbursed as follows for one member representing his/her jurisdiction:
Meeting attendees will be reimbursed the following:
Coach class airfare (lowest available non-refundable fare with a 30-day advance purchase recommended);
The single group room rate of $319, 14.95% tax (total $366.69)
Maximum daily qualifying personal expenses of $50. Qualifying personal expenses are all reasonable and customary expenditures for personal expense items associated with business travel or entertainment, including meals and beverages, use of hotel health facilities or laundry services and snacks or other sundries. For complete details see the NASAA Policies and Procedures (1304-1309); and,
No more than $100 of necessary ground transportation while in Washington, DC.
Click Here to View the Agenda: Spring Meeting | Public Policy Symposium
Click Here to Return to In-Person Registration: Spring Meeting | Public Policy Symposium